The Apple price targets I've collected range from $120 to $184. Average: $162.
Here's my spreadsheet, as complete*, accurate and up-to-date as I can make it.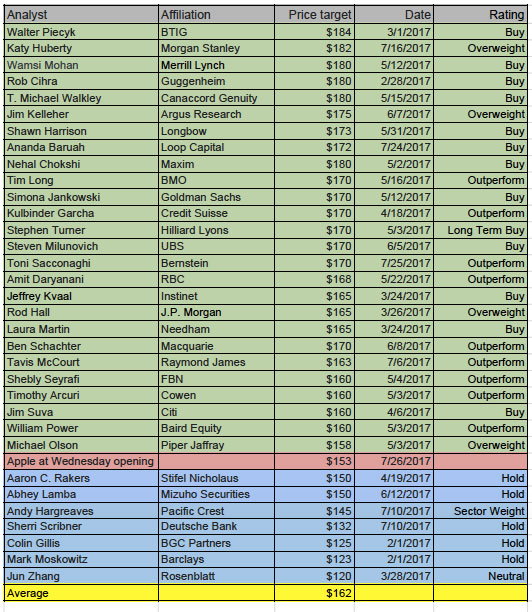 Click to enlarge. Corrections appreciated.  
*I've omitted one target at the analyst's request.
Dumb question: If you really think Apple's share price is going to be lower in 12 months than it is today, why would you advise your clients to hold the stock?