Every analyst has his or her own formula for turning Other Products revenue into Apple Watch unit sales. This is Neil Cybart's.
To keep the competition guessing, Tim Cook never says how many Apple Watches he's sold. Instead he buries that number each quarter in a catch-all category, Other Products, that includes Beats headsets, Apple TVs, iPods, AirPods and Apple-branded third-party accessories.
To get around that impediment, Apple analysts have devised algorithms of their own for converting billions in Other Product revenue into millions of Apple Watches.
The chart above, posted Monday by Above Avalon's Neil Cybart, is probably as good as any. But his target of 1.9 million is on the low side, and if there's a fudge factor that could be applied to the other 18 analysts (pros and independents) in the spreadsheet below, it escapes me.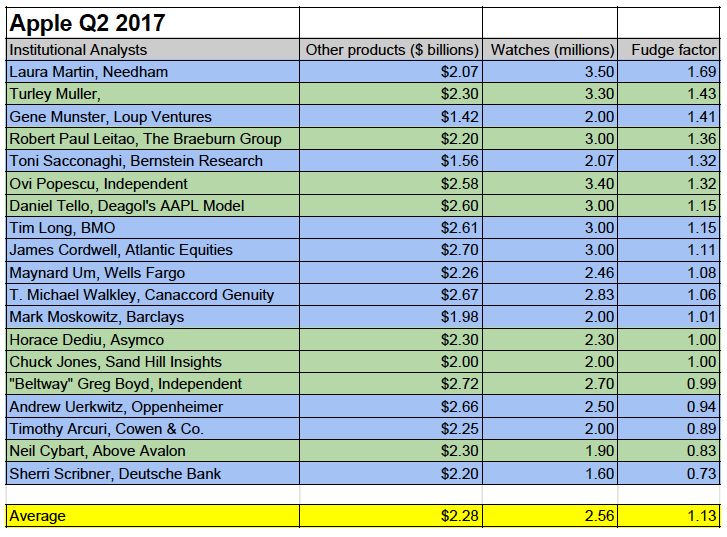 Pros in blue, indies in green. Click to enlarge. Not seeing? Try the website. 
Below: Eight quarters of Apple watch sales.

Not seeing the bar chart? Try the website. 
See also: