Is this device at the heart of Apple's right-to-repair dispute?
A scoop from Motherboard's Jason Koebler, who's been keeping a close eye on legislation in Nebraska that would require electronics manufacturers to sell spare parts to independent repair shops and to make diagnostic and service manuals available to the public.
Last week, I put a bounty on photos of Apple's "iPhone Calibration Machine," a device in the back of every Apple store that allows the company to monopolize certain types of iPhone screen replacements...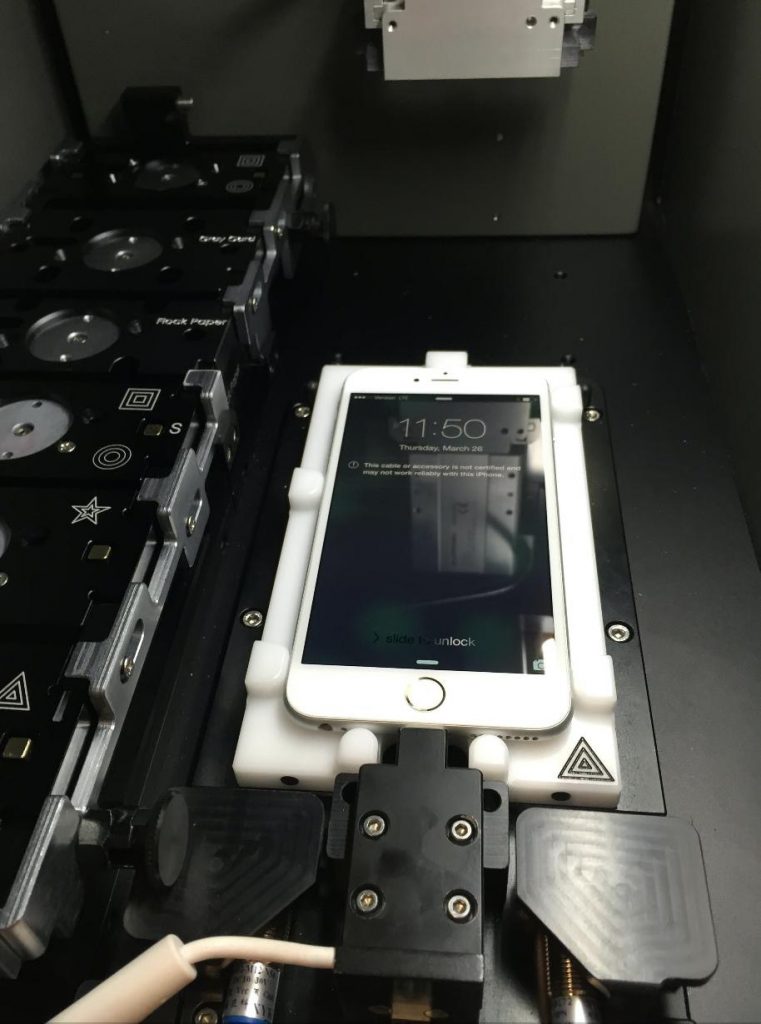 Click to enlarge. Not seeing? Try the website.
"It was a big clunky machine that honestly looked like someone built it in their backyard," a former Apple Genius told [Koebler]. "There were different 'moulds' that different iPhone models would go into before going in the machine, and it would take around 30 minutes … there was some weird liquid that needed to be placed in the machine that we would have to wear gloves with to fix it. Lots of gas type valves and whatnot. It literally looked like some backyard home job. Not very Apple-like at all."
Koebler quotes the CEO of a smartphone repair shop in Richmond, Virginia:
"It would be great if a machine like that were available to independent repair shops. If we're testing a battery or swapping a screen it would make our lives a lot easier. At the very least, it'd help if Apple open-sourced its diagnostic modes to other people."
Not to be out-scooped, AppleInsider reminded readers Tuesday that it posted a photo of an early version of the same machine nearly four years ago: