I can't vouch for BMO's forecasts, but the charts are cool.
From a note to clients by analyst Tim Long that landed in my inbox Sunday night:
Installed base growth remains robust. We estimate total iPhone installed base hit 715 million, including 228 million of second-hand devices, in December 2016, with year-on-year growth of 20%. We model year-end installed base to grow 13% in CY17 and 9% in CY18. We estimate, by the end of 2018, there will be 300 million second-hand iPhones in use.
Installed base age positive into the next refresh cycle. We are refreshing our highly granular iPhone installed base model. We estimate 31% of the new phone installed base will be 2 years or older at the time of the September 2017 launch event. Although refreshment cycles are lengthening to 2.5+ years, which means not everyone will take advantage, the availability of un-upgraded phones will serve as a tailwind as Apple launches the new models.
Goal of double Services revenue is ambitious but achievable. We are also refreshing our breakdown of Apple's $24 billion Services business. App Store sales remain the single biggest contributor, with $7 billion of revenue in FY16 and defensible double-digit growth, but other businesses like Music and iCloud are also going to be key contributors in the coming years. We model four-year Services growth of 15% CAGR, shy of management's goal of doubling the business in four years. However, in this report we outline the key metrics that Apple will need to improve in order to reach the target.
Reiterate Outperform and $160 price target.
Four charts: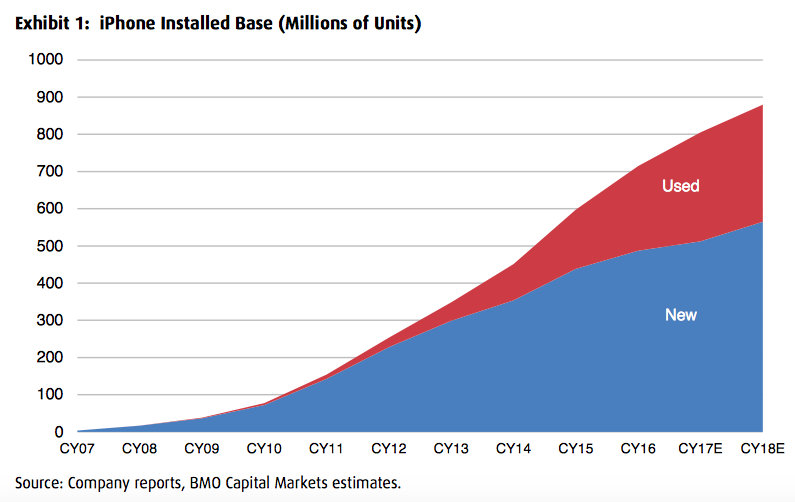 Click to enlarge. Not seeing? Try the website.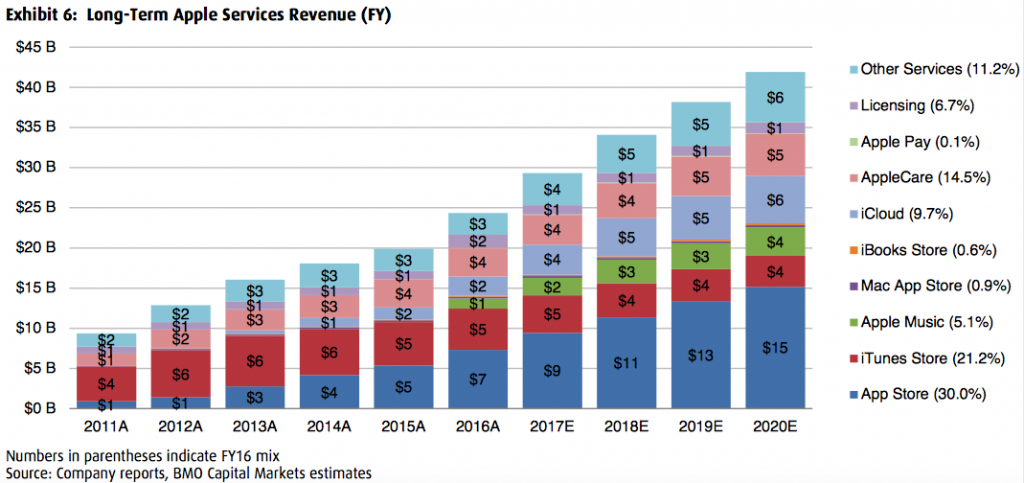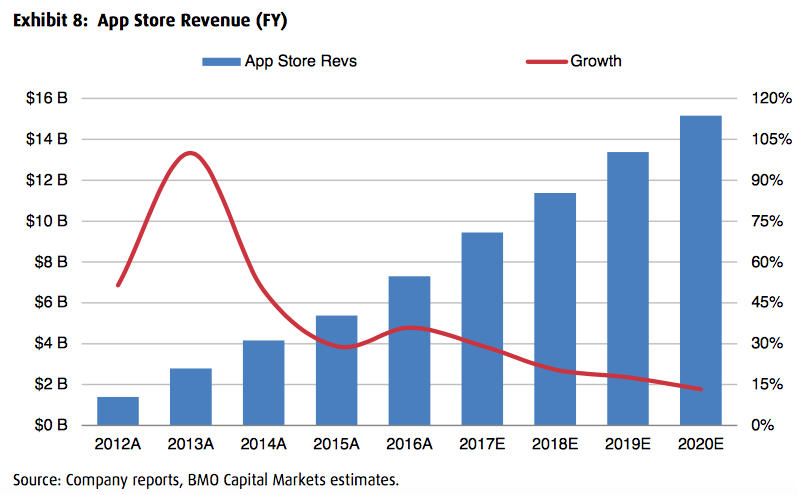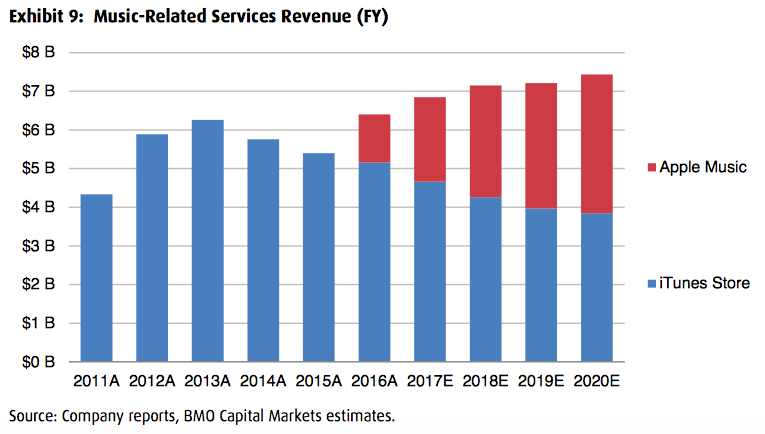 Click to enlarge. Not seeing? Try the website.