You can buy your smartphone chipsets off the shelf or you can design your own.
Apple prefers the latter, and the teams of semiconductor engineers it has assembled are the envy of the industry.
Ben Bajarin, principal analyst at Creative Strategies and the voice of Techpinions, is the only analyst I know who has worked as a semiconductor software engineer. He's toured the Asian supply chain and he believes Apple has an edge in proprietary, custom-made silicon that even Samsung will be hard-pressed to duplicate.
Got a half-hour commute ahead? Let Tim Bajarin's grown-up son give you the lay of the land.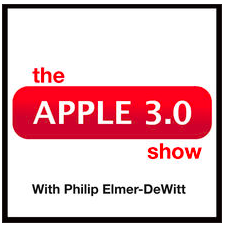 Here's the link.
If you enjoyed this podcast, feel free to plug it on iTunes or Overcast. If you'd like to hear more interviews like this, the best thing you can do is subscribe to Apple 3.0. Try it for $10 a month or sign up for $100 a year. Subscribers get my investor news three days before it goes public and a free pass to one of the most civilized Apple discussion boards on the internet.