After Apple beat their estimates Tuesday, more than a dozen sell-side analysts hiked their 12-month price targets.

Not seeing the nifty interactive graphic? Try the website.
Most yardage covered: Colin Gillis of BGC Partners, who took his target all the way from $85 a share to $125—still behind the scrimmage line, but only a few bucks short of Thursday's close ($128.53). (For more of Gillis' backfield maneuvering, see my July 28, 2016 update.)
Below: My complete list of published targets, as accurate and up-to-date as I can make it. Corrections appreciated.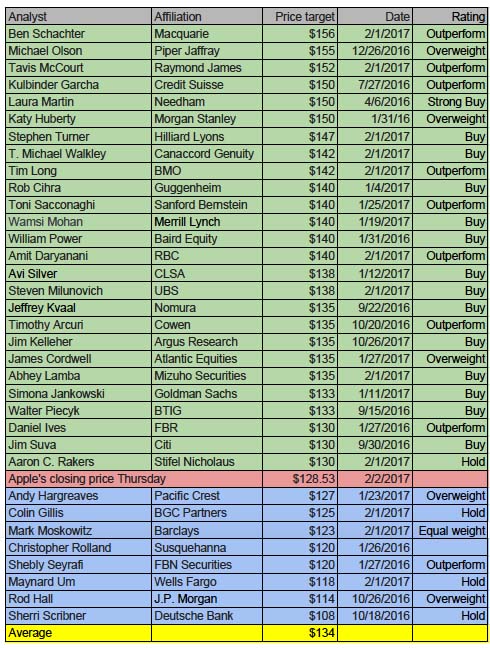 Click to enlarge. Not seeing the spreadsheet? Try the website. 
See also: What the analysts are saying now.