Smartwatch sales are winding down. Fitness trackers are still ticking.
The smartwatch market took a tumble last quarter, according to IDC, with Apple (down 71% year over year) falling the hardest,
From Monday press release:
Apple's decision to launch its second-generation watches in mid-September, towards the end of the quarter, did contribute to its year-over-year decline in 3Q16. However, the primary reasons for the downturn were an aging lineup and an unintuitive user interface. Though both issues have been addressed with the latest generation watches, Apple's success will likely be muted as the smartwatch category continues to be challenged.
This is how smartwatch market shares stacked up over the last five quarters, by IDC's estimates: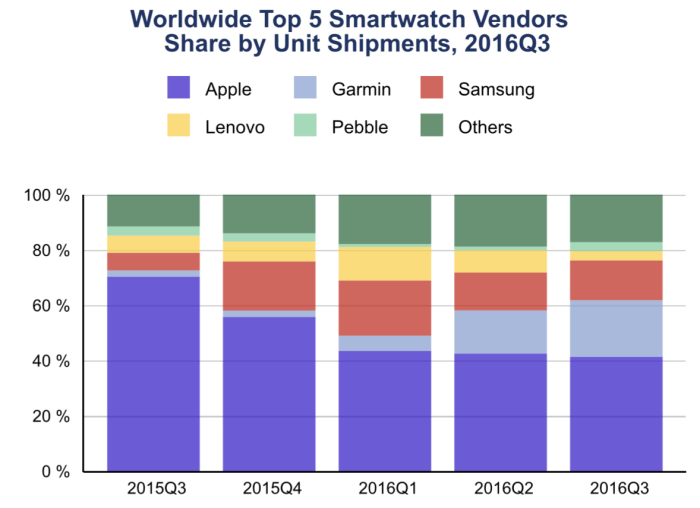 Click to enlarge. Not seeing the graphics? Try the website. 
Here are IDC's unit shipment estimates: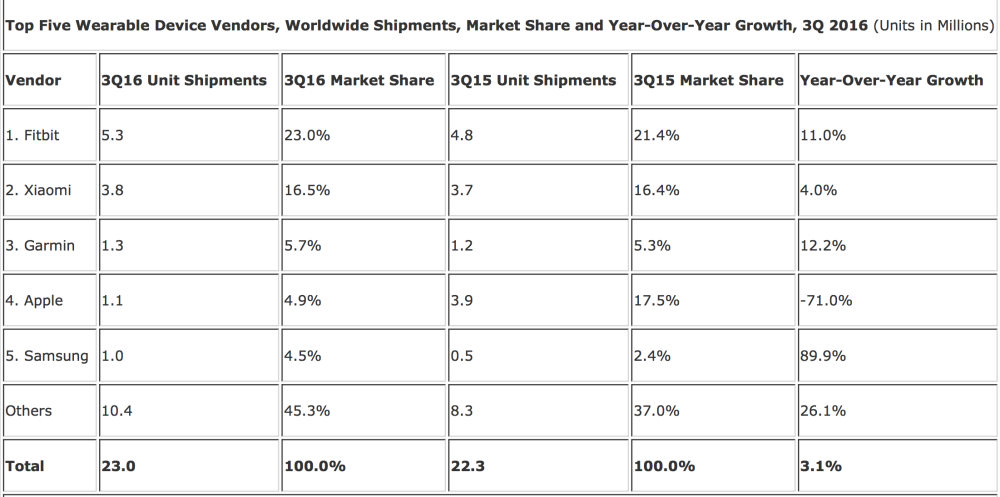 UPDATE: Pebble is about to be acquired by Fitbit, according to The Information.
UPDATE 2: Tim Cook pushed back against IDC's report Monday. See Still no Apple Watch sales numbers from Tim Cook