A snapshot of Wall Street sentiment three days after the iPhone 7 event.
The graphic attached below comes from TipRanks, which tracks Apple analysts and ranks them according to their ratings success and investor returns.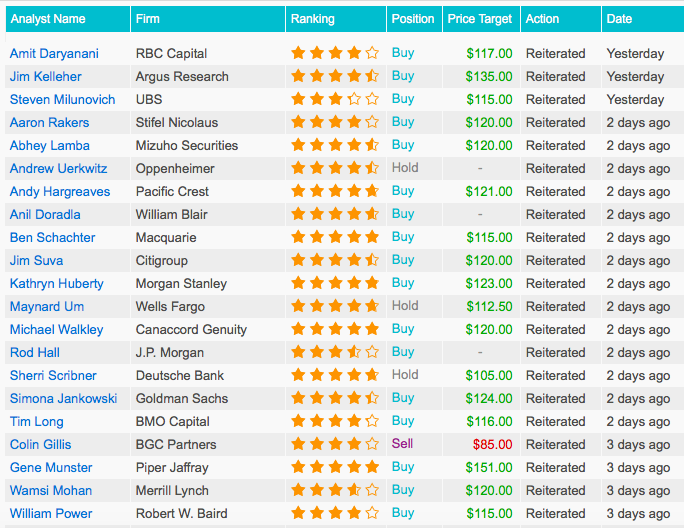 BGC analyst Colin Gillis, with his "sell" rating and street-low $85 price target, is clearly an outlier.
Gillis was so confident that the new phone would be "treated with wide-spread ambivalence," that he sent clients his bearish verdict on the new phone before it was unveiled. He prefaced his note, as usual, with a haiku:
The iPhone 7,
will not return the product,
to annual growth.
There aren't many who would argue with that. But the analysts telling clients to buy Apple are, for the most part, looking ahead to 2017.