Exclusive: The individual estimates, as complete, accurate and up-to-date as I can make them.
Wall Street professionals in blue, independents in green. Corrections appreciated, but the betting window closes today at noon.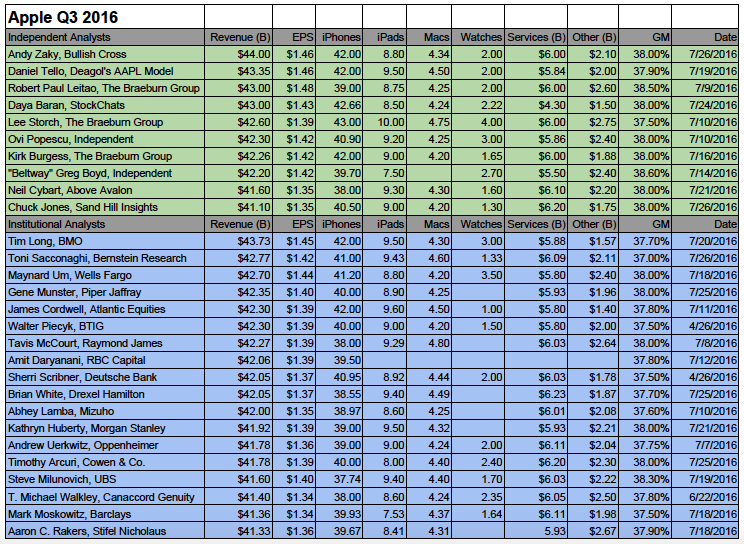 Not seeing the graphic? Try the website. Click to download and enlarge.
Tune in after the markets close today, June 26, for Apple's results. I'll be auditing the earnings call and you can too. Here's the webcast link.
I'll post the analysts' reactions Wednesday morning and the best-and-worst-analysts list by the afternoon.
Thanks, as always, to Posts at Eventide's Robert Paul Leitao for pulling together the independent Braeburn Group numbers.