The IBM Retirement Fund slashed investments in Apple, Microsoft, and Tesla in the fourth quarter; all three stocks outperformed last year. The fund also initiated a position in General Electric stock, which underperformed. The pension disclosed the trades in a form it filed with the Securities and Exchange Commission.
The pension, which managed $805 million of U.S.-traded securities as of Dec. 31, didn't respond to a request for comment.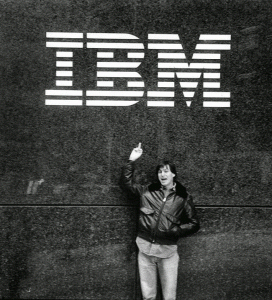 IBM's pension sold 186,471 Apple shares to end December with 257,023 shares of the maker of iPhones and Macs. The stock soared 34% in 2021, compared with a 27% rise in the S&P 500 index. So far this year, the stock has slipped 8.5%, while the index is 7.7% in the red.
Apple's fiscal-fourth-quarter report disappointed as iPhone sales missed analysts' expectations, and the top line also came up short. Earlier this month, before a market slump walloped tech stocks in particular, the company's market capitalization topped $3 trillion—the first time for a publicly traded company. Analysts already see a path to a $4 trillion market cap.
My take: Selling high and buying low is not a bad strategy. Might be time to buy back some of those Apple shares.