Apple's automotive partners could be hiding in plain view.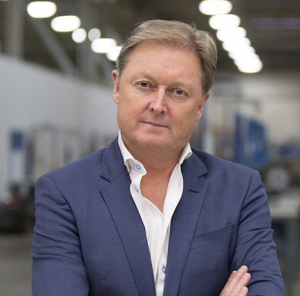 From MarketWatch's "Fisker, Foxconn deal brings focus to EV maker's 'Apple of autos' strategy" posted Wednesday:
Fisker Inc. stock jumped more than 20% on Wednesday as Wall Street viewed the deal with electronics heavyweight Foxconn Technology Group as a step toward diversifying the electric-vehicle maker's production and its strategy of becoming the "Apple" of autos…
The two companies have signed a memorandum of understanding to make more than 250,000 vehicles a year, with Fisker Chief Executive Henrik Fisker saying that the location could be the U.S.
My take: I'm just spitballing here. But Henrik Fisker is a car guy worth watching. Among other things, he designed the BMW Z8, Aston Martin DB9, Aston Martin V8 Vantage, Fisker Karma, Galpin-Fisker Mustang Rocket, VLF Force 1 V10, VLF Destino V8, Fisker EMotion, Fisker Ocean, and Fisker Orbit. He also designed the Viking motorcycle and Benetti Fisker 50 superyacht, and is involved in the design of flexible solid-state battery technology.
Elon Musk sued him in 2008, claiming he stole Tesla trade secrets. Fisker won that case, and Tesla was ordered to pay $1.1 million in court fees.