IDC estimated that Apple shipped 6.89 million Macs in the September quarter. Gartner put the number at 5.5 million.
From "Gartner Says Worldwide PC Shipments Grew 3.6% in Third Quarter of 2020" posted Monday:
Worldwide PC shipments totaled 71.4 million units in the third quarter of 2020, a 3.6% increase from the third quarter of 2019, according to preliminary results by Gartner, Inc. Consumer demand for PCs due to home entertainment and distance learning needs during the ongoing pandemic, along with the strongest growth the U.S. PC market has seen in 10 years, drove the global market momentum.
"This quarter had the strongest consumer PC demand that Gartner has seen in five years," said Mikako Kitagawa, research director at Gartner. "The market is no longer being measured in the number of PCs per household; rather, the dynamics have shifted to account for one PC per person. While PC supply chain disruptions tied to the COVID-19 pandemic have been largely resolved, this quarter saw shortages of key components, such as panels, as a result of this high consumer demand…
The top three vendors in the traditional PC market remained unchanged from the previous quarter, although Lenovo widened its lead over HP after a quarter of record shipment volume. Consumer-oriented vendors such as Apple, Acer and Asus saw growth that outpaced the rest of the market in the third quarter of 2020 (see Table 1).
Below: IDC's spreadsheet…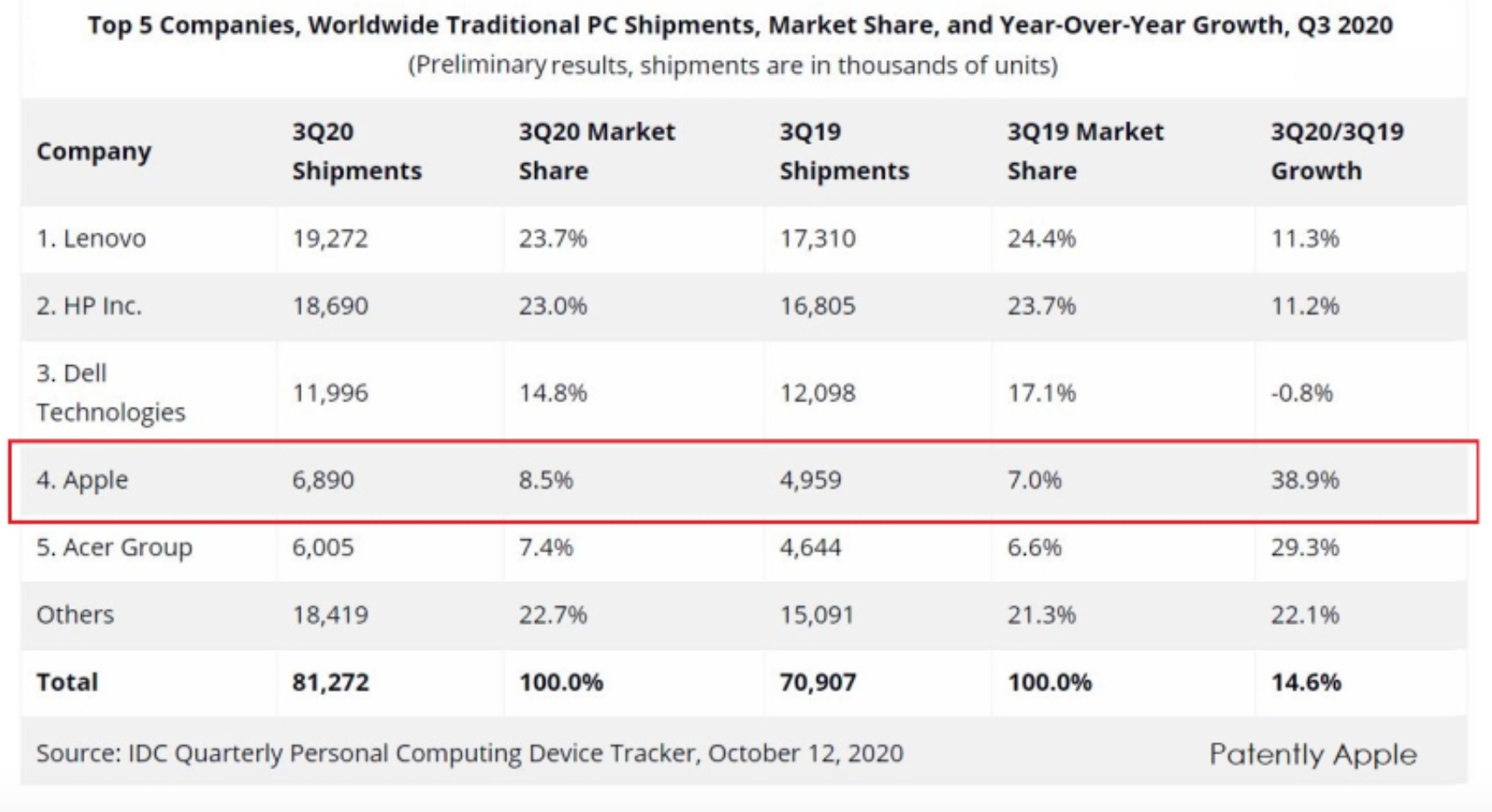 Click to enlarge.
My take: This happens a lot with IDC and Gartner. It never looks good.
See also: IDC: Apple's Mac shipments grew 39% in Sept. quarter