Monday's $22.86 knock-down punch was Apple's largest one-day dollar loss since the 2014 stock split. But in percentage terms, Jan. 3, 2019—after that other guidance warning—was worse.
From AAPLInvestors' Terry Gregory, keeper of the stats:
 The charts below ranks the top ten highest one day $ and % gains & losses of AAPL since the 7:1 split on June 9, 2014.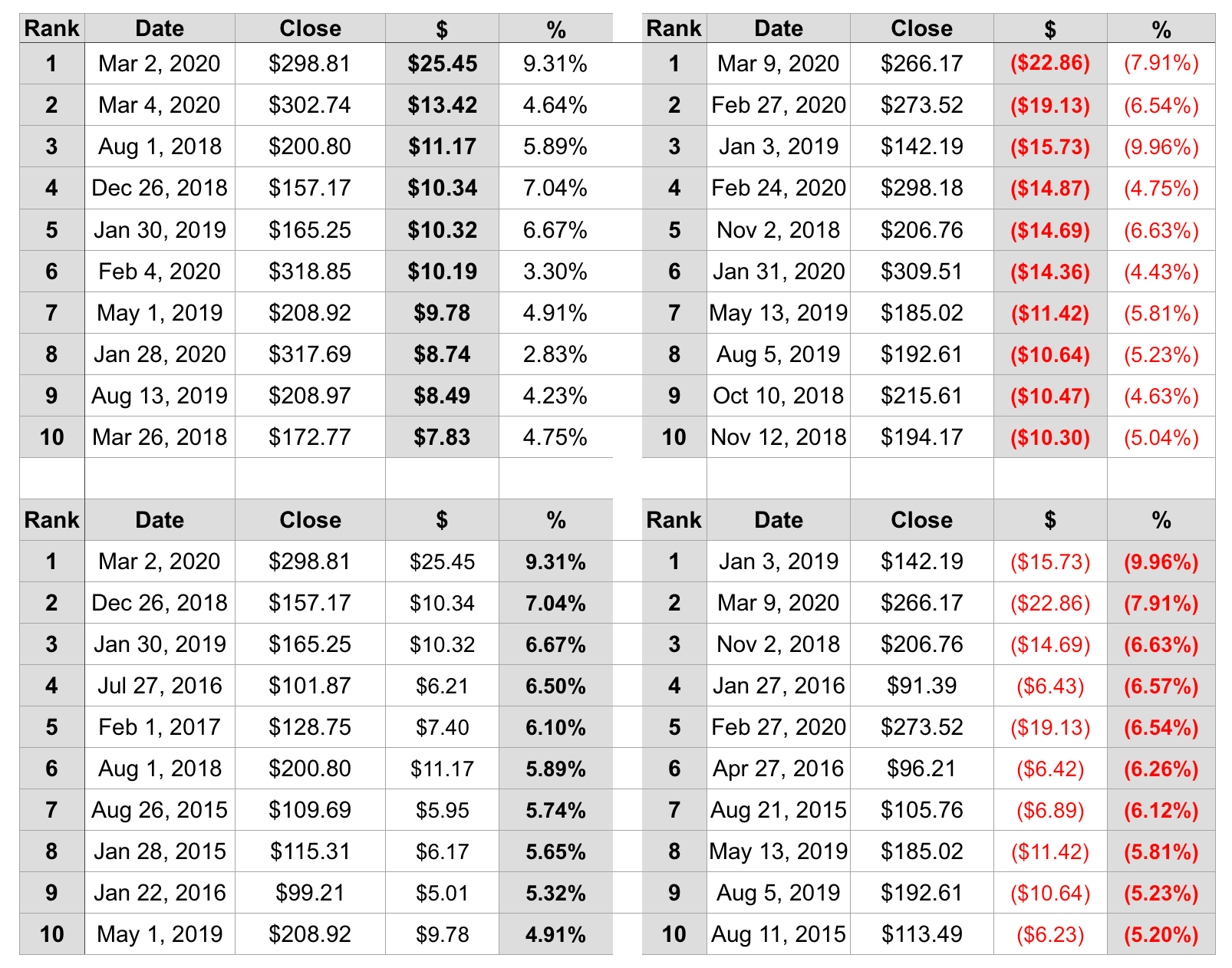 My take: This too will pass. Can't say when.
See also: The Apple 3.0 COVID-19 archives